Toy Chica is the toy version of chica when she left the show stage she appears scary and her beak is missing.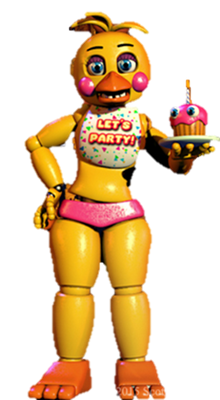 first appearance
She appears in night 1 and she startsmoving in night 1
trivia
She is more scary than Chica
She can enter the office two ways the first entering the vent the second is to enter the hall.
Ad blocker interference detected!
Wikia is a free-to-use site that makes money from advertising. We have a modified experience for viewers using ad blockers

Wikia is not accessible if you've made further modifications. Remove the custom ad blocker rule(s) and the page will load as expected.